Dispatch Operations Intern (summer, full-time, remote)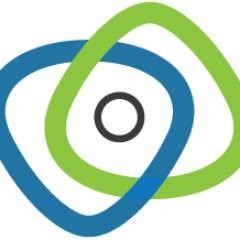 Voltus
Operations
Remote
Posted on Thursday, May 18, 2023
The Dispatch Operations team at Voltus is looking for an intern who is passionate about delivering MWs to the grid during dispatch events when the grid needs resources the most! These dispatches are called when the grid needs Voltus to take action, and the Dispatch Operations team quickly activates our portfolio of MWs in various programs across North America.
We are seeking candidates who are eager to hone their skills with driving business operations through critical thinking and applying the dispatch team toolkit. This intern will specialize in our operating reserves programs, which are driven by market offers that are optimized in real time.
Our ideal candidate will work full time hours (35-40 per week) from June through August or September.
In this role, you will become knowledgeable about grid operators and utilities in North America, you will interact regularly with large industrial and commercial energy users, and you will build a foundation of operations experience across diverse systems and processes. You will have the opportunity to both lead tactical responsibilities and support strategic projects, and you will be part of an exceptional team that is laser focused on combating the climate crisis.
Primary Responsibilities: Support The Success Of Dispatch Events
We need a team player who can provide quick analysis and coaching to inbound and outbound calls and texts during dispatch events.
Provide real-time, actionable solutions to Voltus customers during grid emergencies to drive performance during dispatches
Monitor real time load at partner sites and take action to perform market transactions that optimize our market offers. Ensure our process is clear and consistent across teams and develop mechanisms and standards to efficiently store information about in-day site operations that teammates will use 24/7.
Become an expert on demand response programs across North America, and leverage this knowledge to support customers and internal teams during dispatches.
Secondary Responsibilities
Develop method to store, update, and remove operational notes for partner sites that provide information about operating limits, coaching strategy, best coaching contacts, and more.
Reporting - Maintain reports and assists with taking action on the findings of these reports. Our reporting tools include Python, Redash, SQL, Salesforce, and Google Sheets, and we are looking for candidates with experience or in learning at least one of these tools.
Performance - Ensure lessons learned are well documented and actioned in our post dispatch cases. Assist in continuously improving dispatch process and customer readiness.
Account Management - Support customer onboarding by assisting in Dispatch Verification (DV) Scheduling and updating onboarding projects in Salesforce.
Communication - Develop training materials for and teach others about dispatch process.
Qualities
Bright, Gritty, and Good
Operations-minded; you adhere to "zero defect work"
You sweat the small stuff
You show up ahead of time, every time
You don't wait for someone to tell you what to do
You have bias to action, ask questions, and learn
You are ambitious, resourceful, fun (!), dedicated, mission-driven and you seek out opportunities to deliver value and accept additional responsibility
Our mission is to be a Distributed Energy Platform that fulfills the promise of the energy transition we see happening in the world today. If you'd like to play a leading role in helping us achieve this mission, please complete the application form to let us know you are interested!
At Voltus, we are proud to be an equal opportunity employer because we recognize that a diverse organization begins with a diverse candidate pool. This means we do not tolerate discrimination of any kind and are committed to providing equal employment opportunities regardless of your gender identity, race, nationality, religion, age, sexual orientation, veteran status, disability status, or marital status.