Senior Data Analyst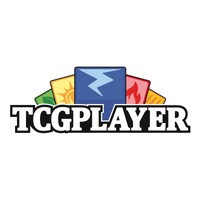 TCGplayer
IT, Data Science
Remote
Posted on Sunday, May 21, 2023
Senior Data Analyst
Location: Remote
---
Who We Are
TCGplayer, now a part of eBay, promotes and drives growth of our products and services by connecting a global community of millions of buyers with tens of thousands of retailers in a $25B global collectible hobby market. We relentlessly improve the exchange of things and thoughts that fuel passions, providing the most compelling destination and tools for collectible card game enthusiasts, sellers, and publishers in the U.S. Now we're expanding our innovative products and services to the global $25B collectible hobby market.
Our team prides itself on a culture that fosters camaraderie, embraces diversity, and exudes passion. We are one of New York State's 50 best employers and Fortune.com's top 100 companies for women in the U.S.
Who You Are
As our Senior Data Analyst on the Customer Experience team, you will serve as the measurement and insights subject matter expert. As such, you should be passionate about the science of data analysis and excel at applying a narrative to data and presenting in story form. So if you have an analytical mind, creative spirit and curious appetite, and are looking for a great opportunity to generate measurable impact for the business in a high-visibility role - then this is the job for you!
Impact You Will Make Here
Inform the Customer Experience (CX) team strategy by running various analysis like cohort tracking, conjoint analysis, modeling for propensity to buy and propensity to convert, patterns of escalation to CX, attribution analysis and using other advanced modeling techniques

Work with CX and product teams to determine areas of impact that will reduce tickets per transaction, reduce customer wait times, and enable us to identify and target issues drivers for reduction, develop cross-channel measurement plans and KPIs to ensure results are measurable and actionable

Drive our in depth analysis around customer behavior, retention and loyalty and determine it's impact on our topline revenue metrics.

Develop CX operation insights to evaluate effectiveness and inform optimization and future go-to-market strategies and decisions

Provide regular business critical reports on CX performance, ensuring consistency, accuracy and timeliness with actionable insights on learnings

Assist with the buildout and refinement of critical business models (capacity planning, scheduling, productivity improvements)

Support our New Services Introduction analytics to help prove our cost to serve and impact on scaling of new initiatives.

Build and maintain scorecards to track CX operational efficiency as well as customer trends and retention financial impact
What You Bring To The Team
Demonstrated ability business decisions based on advanced analytics

Understanding of statistical and multivariate analysis to understand trends and correlations

Experience using ETL, data analysis, and visualization tools including SQL, Tableau, Zendesk Explore, and MS Excel

You go out of your way to level up those around you about the significance of data and usage of advanced data analytics in decision making

Strong strategic mindset coupled with attention to detail

Ability to consume research, connect seemingly disparate data points, and draw meaningful insights

Understanding of analytic and storytelling approaches, and skilled at communicating across all levels

Ability to support and manage multiple, overlapping projects

Ability to build and maintain relationships across teams, departments, peers, and various levels of leadership

A proven track record of driving strategic direction in aligned and actionable ways
What We Provide
Benefits are an essential part of your total compensation for the work you do every day. Whether you're single, in a growing family, or nearing retirement, TCGplayer & eBay offer a variety of comprehensive and competitive benefit programs to meet your needs. Including maternal & paternal leave, paid sabbatical, and plans to help ensure your financial security today and in the years ahead because we know feeling financially secure during your working years and through retirement is important.
Compensation
The pay range for this position at commencement of employment is expected in the range below.

$80,000 - $100,000

Base pay offered may vary depending on multiple individualized factors, including location, skills, and experience. The total compensation package for this position may also include other elements, including a target bonus and restricted stock units (as applicable) in addition to a full range of medical, financial, and/or other benefits (including 401(k) eligibility and various paid time off benefits, such as PTO and parental leave). Details of participation in these benefit plans will be provided if an employee receives an offer of employment.

If hired, employees will be in an "at-will position" and the Company reserves the right to modify base salary (as well as any other discretionary payment or compensation program) at any time, including for reasons related to individual performance, Company or individual department/team performance, and market factors.

---
TCGplayer is the largest marketplace for trading card games in the world, with nearly 1 billion dollars in sales. Founded by Chedy Hampson & Ray Moore as a digital media platform within the collectible hobby space, we have grown from our initial roots working inside Syracuse-based hobby stores selling comic books, sports cards, CD's, collectible cards, action figures, and tabletop games, into an expansive eCommerce marketplace that connects a global community of millions of buyers with tens of thousands of retailers. TCGplayer maintains the largest authoritative database of historical and current prices for the most popular trading card games, and this data powers and connects an entire industry of publishers, buyers, sellers, influencers & developers.
We have been ranked amongst New York State's 50 best employers and Fortune.com's top 100 companies for women in the U.S and certified a Great Place to Work by our employees 5 years in a row. Our entire team prides itself on creating a culture that fosters camaraderie, embraces diversity, and exudes passion. We believe every team member contributes to our success.
With the largest marketplace for collectible card games, in-store tools for local gaming stores and industry leading fulfillment center to deliver products from sellers to buyers, we bring our innovative technologies and customer focused approach to the $25B global collectibles hobby market.