Senior Manager, Internal Communications & Change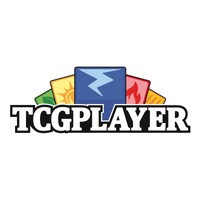 TCGplayer
Marketing & Communications
Remote
Posted on Thursday, April 27, 2023
Senior Manager, Internal Communications & Change
Location: Remote
---
Who We Are
TCGplayer, now a part of eBay, promotes and drives growth of our products and services by connecting a global community of millions of buyers with tens of thousands of retailers in a $25B global collectible hobby market. We relentlessly improve the exchange of things and thoughts that fuel passions, providing the most compelling destination and tools for collectible card game enthusiasts, sellers, and publishers in the U.S. Now we're expanding our innovative products and services to the global $25B collectible hobby market.
Our team prides itself on a culture that fosters camaraderie, embraces diversity, and exudes passion. We are one of New York State's 50 best employers and Fortune.com's top 100 companies for women in the U.S.
At TCGplayer, people are our passion because we know that amazing people are at the core of our success. We pride ourselves in creating a culture that fosters camaraderie, embraces diversity, and builds winning teams. The People Success team cares deeply about creating inspiring and inclusive experiences for the employees of TCGplayer. We hold ourselves to high standards and strive for excellence in all that we do.
Who You Are
The People Development team, a pillar of People Success, is specifically charged with empowering people and building winning teams by leveling up competence, confidence and performance. We encourage dialogue and accountability, and support each other to overcome and conquer our challenges and goals.
Impact You Will Make Here
As the Senior Manager of Internal Communications and Change on the People Success team, you will be responsible for planning and leading internal communications, both via crafting the message and operationally for significant company-wide initiatives, ensuring the strategic vision is executed as intended. Additionally, you will lead change management planning and efforts for the same initiatives, planning and delivering communications, training and ADKAR based tactics appropriate for each stakeholder group. The Senior Manager, Internal Communications and Change will work across the enterprise and with other key business partners to identify and develop organizational strategies and communications according to business needs
Support change initiatives and internal communications by crafting and delivering messaging appropriate for each stakeholder audience from executive summaries to mailchimp email campaigns to slack messages to reinforce Town Hall announcements.

Lead the project management, change management and internal communications planning for company-wide changes/initiatives promoting the company's goals and desired outcomes and upholding the company's culture and core values.

Assess and understand internal divisions' and teams' needs as stakeholders impacted by change; coordinate with cross-functional teams, sponsors, leaders, and impacted parties to ensure alignment with, and effectiveness of, change management and communications plans.

Design change communications strategies and plans that align to larger organizational goals;

develop, deliver and assess effective communications, training, and toolkits to prepare leaders and team members for change and enable them to be effective and productive as business processes change.

Manage multiple initiatives at the same time.

Own, manage and maximize effectiveness of key internal communications channels for the enterprise including but not limited to the Intranet, Slack, Mailchimp, and Menti-meter.

Collaborate closely with the Program Managers to establish and execute a repeatable change management framework to equip teams to lead change efforts across the organization.

Anticipate challenges and recognize operational weaknesses or roadblocks to change, and identify opportunities and solutions to overcome blockers to change adoption.

Support organizational development, team building activities and leadership and learning initiatives as part of the People Development team

Adjust tone, voice, WIIFM, and overall messaging as appropriate for stakeholder audiences and impacted parties, such that the message is most likely to be heard and responded to positively.

Incorporate feedback and learnings to drive continual improvement of change adoption, communications materials, tools and tactics. Measure adoption where possible.

Set an example as change leader and for cross-functional collaboration; effectively navigates the complexities of working on a matrixed team.
What You Bring To The Team
Exceptional communication, with proven writing skills including grammar and punctuation and ability to use a variety of communication channels (ie. slack, mailchimp, intranet, social media.)

Exceptional skills in influencing, leadership and problem solving

Ability to conduct needs assessments and understand the needs and nuances of different stakeholder groups; ability to demonstrate sensitivity and empathy for impacted parties and stakeholders

Strong coaching, facilitating, mentoring, and teaching skills

Demonstrates superb written and verbal communication skills, including the ability to succinctly synthesize data, develop recommendations and successfully present information to leadership.
Required Qualifications
Bachelor's degree in Business Administration, Computer Science, Information Systems or other related field or equivalent work experience.

8-10 years of business/industry work experience with at least 3+ years in communications role

Demonstrated expertise in strategic change management, executive communications, and employee experience.

Proven success in leading corporate communications in a complex, evolving environment such as software, web-based services, fulfillment centers, etc.
Preferred Qualifications
Certification in Change Management or Project Management
What We Provide
Benefits are an essential part of your total compensation for the work you do every day. Whether you're single, in a growing family, or nearing retirement, TCGplayer & eBay offer a variety of comprehensive and competitive benefit programs to meet your needs. Including maternal & paternal leave, paid sabbatical, and plans to help ensure your financial security today and in the years ahead because we know feeling financially secure during your working years and through retirement is important.
Compensation
The pay range for this position at commencement of employment is expected in the range below.
$85,000 - $142,000
Base pay offered may vary depending on multiple individualized factors, including location, skills, and experience. The total compensation package for this position may also include other elements, including a target bonus and restricted stock units (as applicable) in addition to a full range of medical, financial, and/or other benefits (including 401(k) eligibility and various paid time off benefits, such as PTO and parental leave). Details of participation in these benefit plans will be provided if an employee receives an offer of employment.
If hired, employees will be in an "at-will position" and the Company reserves the right to modify base salary (as well as any other discretionary payment or compensation program) at any time, including for reasons related to individual performance, Company or individual department/team performance, and market factors.
---
TCGplayer is the largest marketplace for trading card games in the world, with nearly 1 billion dollars in sales. Founded by Chedy Hampson & Ray Moore as a digital media platform within the collectible hobby space, we have grown from our initial roots working inside Syracuse-based hobby stores selling comic books, sports cards, CD's, collectible cards, action figures, and tabletop games, into an expansive eCommerce marketplace that connects a global community of millions of buyers with tens of thousands of retailers. TCGplayer maintains the largest authoritative database of historical and current prices for the most popular trading card games, and this data powers and connects an entire industry of publishers, buyers, sellers, influencers & developers.
We have been ranked amongst New York State's 50 best employers and Fortune.com's top 100 companies for women in the U.S and certified a Great Place to Work by our employees 5 years in a row. Our entire team prides itself on creating a culture that fosters camaraderie, embraces diversity, and exudes passion. We believe every team member contributes to our success.
With the largest marketplace for collectible card games, in-store tools for local gaming stores and industry leading fulfillment center to deliver products from sellers to buyers, we bring our innovative technologies and customer focused approach to the $25B global collectibles hobby market.