Practice Director, Verticals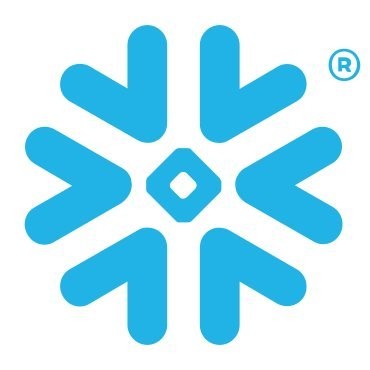 Snowflake
Remote
Posted on Thursday, April 27, 2023
Build the future of data. Join the Snowflake team.
The Snowflake Professional Services Practice Director is the ultimate representation of extreme ownership for his/her designated Region/Vertical. Operating in an environment of both direct reports and matrixed relationships, the ideal candidate will have a proven track record of successful leadership of Professional Services engagements in consulting or product services companies.
This position brings a mix of responsibilities with multiple areas of critical focus and required competence. Practice Directors maintain relationships at all levels with Customers, Leadership, Sales Teams, Delivery Teams, Operations Teams, and Key Partners. Practice Directors are expected to sustain KPIs across multiple disciplines including, but not limited to Forecasts, Bookings, Revenue, and Staffing.
RESPONSIBILITIES
Serving Customers:
Build deep, technical relationships with Customers to ensure Snowflake PS can serve the specific needs of current and future engagements

Coordinates pre-sales scoping of engagements to support customer's services needs

Accountable for Customer Satisfaction and successful post sales delivery of engagements against scope and timelines in Services statements of work
Partnering with Sales:
Builds and maintains close relationships with Product Sales teams to build a continual pipeline of leads and opportunities for Professional Services and Education within territory

Leads the Professional Services Go-to-Market strategy and the Services and Product Education Sales activities for assigned territory

Provides technical and/or business consultative leadership for a specific practice at the pre- or post- sales level

Communicates pipeline activity to Professional Services leadership frequently on progress toward targets, and leverages executives appropriately and strategically to gain alignment and overcome Customer objections

Accountable for quarterly booking targets for Professional Services and Education
Practice Readiness:
Ensures appropriate levels of specialization in the practice are being achieved by utilizing online and in person training opportunities for the teams

Communicates pipeline activity to the Delivery teams and Resource Management to ensure visibility to upcoming resource needs

Recruits, hires, and drives performance for employees who can help grow and drive Snowflake's Professional Services' strategy, including senior and junior consultants, architects, Practice Managers, and Services Engagement Managers

Proactively provides input into the development of Practices' policies, procedures, and standards

Monitors Resource job performance and provides coaching, counseling, and motivation to maximize practice performance

Coordinates with Delivery Directors and Resource Management to staff Professional Services engagements with appropriate skills
Technical Expertise:
Demonstrates detailed Snowflake product knowledge from the vision of Snowflake and how it serves Customers of all sizes to how we solve for specific technical use cases

Understands the technical complexities of Cloud Computing, the competitive environment, and can confidently address Customer concerns and insecurities around Cloud adoption and migrations

Provides strong consultative skills and understanding of the services engagement model
REQUIREMENTS
On Day One We Will Expect You To Have:
Sales Minded individual with 10+ years of experience within the SaaS or cloud computing space, specifically within professional services/ delivery experience

Knowledge of the data warehousing, data management, analytics and/or cloud computing space

Communications, Media and Entertainment Industry experience is a huge plus.

Experience selling professional services and managing to sales targets, working closely with cross functional teams including sales, pre-sales, legal, marketing and finance

Experience with documenting scope, deliverables, and timelines in statements of work and managing service delivery to meet the expectations of executed contracts

Comfortable with Salesforce or other leading CRM tools

Experience presenting to internal and external key stakeholders, speaking to both business and technical audience

Ability to prioritize projects and deliverables (project management)
KEY PERFORMANCE INDICATORS
Quarterly practice Professional Services and Education booking targets

Hire to Headcount targets within given timeframes

Snowflake consumption targets

Practice revenue targets

Engagement delivery quality

Effective management of Practice objectives