Design Assistant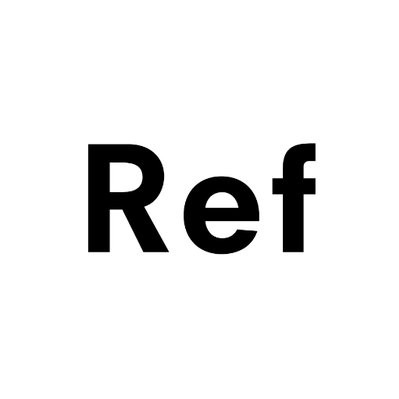 Reformation
Design
Posted on Thursday, April 27, 2023
Who We Are:
Founded in 2009, Reformation is a revolutionary lifestyle brand that proves fashion and sustainability can coexist. We combine stylish, vintage-inspired designs with sustainable practices, releasing limited-edition collections for individuals who want to look beautiful and live sustainably. Setting an example for the industry, Reformation remains at the forefront of innovation in sustainable fashion—running the first sustainable factory in Los Angeles, using deadstock and eco fabrics, tracking and sharing the environmental impact of every product, and investing in the people who make this revolution possible. The brand has also established itself as a pioneer in retail innovation, developing an in-store tech concept that brings the best of its online experience to its physical doors.
We are a future focused organization committed to the belief that the problems facing our planet and society can be solved through innovation, common sense and education. Being naked is the #1 most sustainable option. We're #2.
Here at Ref, we put people first. We know that you can't innovate and do cool stuff without having everyone on board. So we work to create a culture where everyone feels like they belong and where their voices are truly valued. We build an inclusive culture together and make a real impact along the way.
Design Assistant:
Reformation is a mission-based company that is fast-growing and is redefining fashion. We make killer clothes that don't kill the environment and want our garments' impact on the planet to be as low as possible. After all, there's nothing less sexy than leaving a big nasty mess.
Reformation has an exciting opportunity for a Design Assistant to be part of our in-house design team. This individual will be responsible for supporting the design department in the administration of keeping the department running smoothly in a well organized fashion. This is an excellent hands on opportunity to get your feet on the ground in the fashion industry and learn all aspects of the design process.
The Design Assistant will work from our Culver City office to support all facets of the Design Team.
What you'll do:
Work directly with the design team to support all aspects of design from color/print to trend research and assisting with sketching

Assist in mock ups via CAD and on dress form

Sample organization for fittings and attending fittings when necessary

Source deadstock fabrics and trims for upcoming collections

Assist in ordering trims for sampling

Maintain physical fabric and design boards
Maintain digital design decks
Enter design styles into our PLM system & fit notes
Enter lab dip approvals in Air Table
Maintain organization of lab dips
Maintain organization of fabric library: deadstock & core
Analyze key product trends in the marketplace and build a comprehensive list of findings
Evaluate overall marketplace trends and synthesize the list to highlight only the concepts relevant for the Reformation brand/customer; translate these ideas into products
What you'll need:
Graduate with Bachelor's Degree in related field

1-2 years of experience in apparel industry preferred

Strong sense of organization and ability to meet deadline

Strong awareness of trends and ability to be highly creative

Strong commercial acumen

Strong eye for color

Proficient in Photoshop

General understanding of fabrics
To apply for this position please submit your resume and cover letter along with the project below:
Take this online

Color Test

and send a screenshot of the results page

Create 1 slide of Fall 2023 key apparel trends relevant to Reformation
Benefits & Perks:
Health, vision, and dental insurance for eligible employees

Paid vacation, sick, holidays & volunteer time-off for eligible employees

Mission based company + casual and entrepreneurial work environment

Clothing discount, dog-friendly office, company events + parties and much more

401K with company match
The Reformation is an Equal Opportunity/Affirmative Action employer. All qualified applicants will receive consideration for employment without regard to race, color, religion, gender, sexual orientation, national origin, disability, or protected veteran status