Assistant Account Manager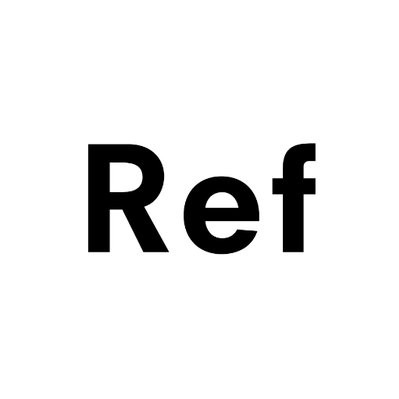 Reformation
Sales & Business Development
Posted on Thursday, April 27, 2023
Who We Are:
Founded in 2009, Reformation is a revolutionary lifestyle brand that proves fashion and sustainability can coexist. We combine stylish, vintage-inspired designs with sustainable practices, releasing limited-edition collections for individuals who want to look beautiful and live sustainably. Setting an example for the industry, Reformation remains at the forefront of innovation in sustainable fashion—running the first sustainable factory in Los Angeles, using deadstock and eco fabrics, tracking and sharing the environmental impact of every product, and investing in the people who make this revolution possible. The brand has also established itself as a pioneer in retail innovation, developing an in-store tech concept that brings the best of its online experience to its physical doors.
We are a future focused organization committed to the belief that the problems facing our planet and society can be solved through innovation, common sense and education. Being naked is the #1 most sustainable option. We're #2.
Here at Ref, we put people first. We know that you can't innovate and do cool stuff without having everyone on board. So we work to create a culture where everyone feels like they belong and where their voices are truly valued. We build an inclusive culture together and make a real impact along the way.
Purpose:
The Assistant Account Manager will be responsible for supporting the Wholesale team at Reformation. This is a highly collaborative role and partners closely with a variety of cross functional teams. The ideal candidate will be analytical, organized and data-driven, have excellent communication skills and an ability to combine complex analysis with market knowledge to produce actionable recommendations. This position will help oversee 2-3 established wholesale accounts, driving sales based on emerging trends, sales and profitability goals, OTB and replenishment goals as well as customer preferences. This person will be responsible for achieving sales goals, inventory goals, gross margin, and profit goals through the selection of merchandise. Because the environment is fast-paced, the role requires flexibility and an ability to juggle multiple tasks. Last but certainly not least, this person should be passionate about fashion and sustainability!
What You'll Do:
Support Manager to maintain OTB, build monthly assortments, manage reporting, and drive sales and inventory goals

Help to build assortments using a strong merchandising eye and an understanding of the customer for each different account

Harbor a deep understanding of our current and evolving core customer base as well as the market

Solicit feedback from partners and work closely to build strong, collaborative relationships

Generate correct and timely purchase orders, and track and maintain them throughout the entire process
Create and manage weekly selling reports and seasonal hindsights, analyzing product performance and identify key styles/categories that drive sales
Organize and track POs across multiple accounts, ensuring timely delivery of product; work cross functionally to problem solve when delays occur
Work closely with the DC to ensure on time shipment of product
Solicit feedback from partners and work closely to build strong, collaborative relationships
Manage and maintain various calendars, tools and reporting
Identify process, workflow and system improvements and bring recommendations to manager
Communicate cross functionally with relevant teams to ensure cohesiveness
Make administrative decisions autonomously (PO and visual deck updates, daily/weekly work schedules and planning, etc)
Assist the team with day to day needs
Take initiative beyond basic responsibilities
What You'll Need:
Bachelor's Degree

2+ years of experience in buying, merchandising, or wholesale at a retailer/e-commerce company

Strong merchandising and creative eye

Knowledge of major wholesale retailers and their specific customer base

Comfortable giving honest, direct feedback both written and verbally

Strong Analytical and Math skills

Ability to prioritize

Intermediate to Advanced Proficiency in Excel and Powerpoint

Ability to adapt to complexities of an expanding organization

Attention to detail

Strong interpersonal and communication skills
Who You Are:
You are scrappy and can do a lot without extensive resources

You are a go-getter; you are competitive and have a natural drive to get things done

You are an innovator

You are comfortable giving honest, direct feedback both written and verbally

You are super smart with strong problem solving skills

You love product and completely get the Reformation customer

Your colleagues love working with you and your manager loves having you on the team

You can set targets and manage a cross-functional effort to achieve those targets

You motivate others; you communicate clearly; you inspire your coworkers

You are a collaborative, hard working and a problem solver

You are way above average, and only want to work at a place that is nowhere near average
Benefits & Perks:
Health, vision, and dental insurance for eligible employees

Paid vacation, sick, holidays & volunteer time-off for eligible employees

Mission based company + casual and entrepreneurial work environment

Clothing discount, dog-friendly office, company events + parties and much more

401K with company match
The Reformation is an Equal Opportunity/Affirmative Action employer. All qualified applicants will receive consideration for employment without regard to race, color, religion, gender, sexual orientation, national origin, disability, or protected veteran status