Senior Fraud Manager, LatAm (remote)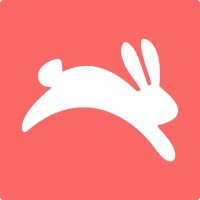 Hopper
Accounting & Finance
Remote · Mexico
Posted on Friday, May 26, 2023
Despite the challenges of the pandemic, Hopper managed to have triple-digit year-over-year revenue growth in 2021. In fact, with over 70 million downloads, Hopper is the fastest-growing travel-tech company and that is driven in large part by the performance of our unique fintech products which offer travelers an unparalleled level of flexibility and control. Since 2022, Hopper has been successfully expanding to LatAm, achieving great results for the business and our users.
During our business expansion to LatAm markets, we encountered some significant challenges around fraud including payment fraud and incentive fraud. As Senior Fraud Manager, LatAm, you will be overseeing the entirety of anti-fraud endeavors for the Hopper's growth in LatAm, which means you will be responsible for implementing and maintaining the tools, systems, and workflows to identify when fraud occurs and quickly remedy its impact. You will be the point person for investigations of suspect fraud attacks, for understanding the causes of fraud, and for proposing the appropriate immediate and longer-term actions to implement.
To succeed at Hopper you must have a passion for travel and hospitality, love to shop and buy products on your phone, and prefer a start-up culture to a big company bureaucracy. You should be stimulated by growing and empowering your team and enjoy being in the field managing and developing ongoing relationships. You should also be ambitious about your career and eager to take on expanded responsibilities as Hopper grows.
Responsibilities:
Build up a holistic anti-fraud mechanism and strategy in support of the entirety of Hopper's LatAm expansion
Monitor daily business metrics and build dashboards to proactively find new fraud attacks as early as possible and highlight anomalies for deeper forensic investigation
Frame and conduct complex exploratory analyses needed to deepen our understanding of Hopper systems and users
Use machine learning and big data tools on tremendously large and complex data sets to enhance our fraud detection tools
Conduct research into various aspects of our business and employ statistical and modeling techniques when appropriate to make recommendations to non-technical stakeholders
Develop and maintain complex data models, turning raw data into analytical datasets
Analyze performance, identify internal & external trends from data, troubleshoot issues, identify new opportunities, and address ad hoc data requests
Draw insights from data and clearly communicate them to technical and non-technical audiences
Work with the central fraud and risk management team to implement the proper anti-fraud setup to achieve anti-fraud goals
Qualifications:
Bachelor's or Master's degree in Computer Science, Information Systems, or a related field.
5+ years of experience in fraud prevention or a related field.​​
Proven experience in building and leading a successful fraud prevention team.
Experience writing effective narratives.
Strong communication skills, written and verbalStrong ability to source and analyze data, including running and modifying SQL queries to investigate anomalies and drive data decisions.
Should be highly data-driven
Proficiency in Business Intelligence tools (Google Data Studio) and Anti-Fraud tools like Sift and Riskified
An innovative and detail-oriented approach to problem-solving
Preferred Qualifications:
Experience in the payment, e-commerce, or travel industry
Knowledge of machine learning techniques and predictive modeling
Strong experience writing complex, clean, and maintainable SQL in a cloud data warehouse environment such as Google Big Query, familiarity with data warehousing concepts (Kimball etc.) considered a bonus
Experience working in a cloud ecosystem such as GCP or AWS
Knowledge of Python, ETL/data pipelines is considered a bonus
More about Hopper
At Hopper, we are on a mission to become the world's best — and most fun — place to book travel. By leveraging massive amounts of data, advanced machine learning algorithms, Hopper combines its world-class travel agency offering with proprietary fintech products to help customers spend less and travel better. Ranked the third largest online travel agency in North America, the app has been downloaded nearly 80 million times and continues to gain market share globally.
Here are just a few stats that demonstrate the company's recent growth:
-
Hopper sold around $4 billion in travel and travel fintech in 2022, up nearly 3X over 2021. In 2022, Hopper increased its revenue 2.5X year-over year.
-
The company's bespoke fintech products, such as Flight Disruption Guarantee and Price Freeze, now represent 30-40% of Hopper's total app revenue.
-
Given the success of its fintech products, Hopper launched a B2B initiative called Hopper Cloud in late 2021. Through this partnership program, any travel provider (airlines, hotels, banks, travel agencies, etc.) can integrate and seamlessly distribute Hopper's fintech or travel inventory. As its first Hopper Cloud partnership,
- Hopper partnered with Capital One to co-develop Capital One Travel, a new travel portal designed specifically for cardholders.
-
Recognized as one of the world's most innovative companies by Fast Company four years in a row, Hopper has been downloaded over 80 million times and continues to have millions of new installs each month.
- Hopper has raised over $700 million USD of private capital and is backed by some of the largest institutional investors and banks in the world. Hopper is primed to continue its acceleration as the world's fastest-growing mobile-first travel marketplace.