Account Director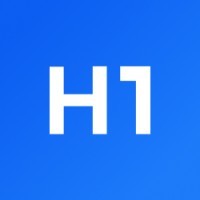 H1
Sales & Business Development
Remote · United States
Posted on Sunday, April 23, 2023
At H1, we believe access to the best healthcare information is a basic human right. Our mission is to provide a platform that can optimally inform every doctor interaction globally. This promotes health equity and builds needed trust in healthcare systems. To accomplish this our teams harness the power of data and AI-technology to unlock groundbreaking medical insights and convert those insights into action that result in optimal patient outcomes and accelerates an equitable and inclusive drug development lifecycle. Visit
h1.co
to learn more about us.
As an Account Director you will drive H1's business to meet revenue goals. You'll work with stakeholders across H1 and directly with our customers to understand our business, the markets we're in and the needs of our users. You will engage with customer stakeholders, including the C-Suite, showcasing the value of our platform and partnership, and help H1 maintain our status as the market leader.
WHAT YOU'LL DO AT H1
- Be responsible for overall assigned account revenue including: Maintaining existing contract value, Revenue expansion strategies, Revenue forecasting - both short & long term initiatives to grow the account's by established KPI's as determined by H1's senior leadership
- Maintain key stakeholder engagement across C-Suite, Regional, Franchise and Business Unit Heads
- Manage an international team focused on commercial efforts including: account management, marketing, client case studies, and vertical market growth
- Manage and execute sales process and activities effectively
- Serve as H1's ambassador within the Client's Steering Committee
- Report sales pursuits on a monthly, quarterly and annual basis
- Liaise with H1 international Customer Success and Implementation Teams to align on delivery and ongoing support
- Attain knowledge on client's business and technology needs
- Manage and update customer relationship tools for each client interaction
- Partner with H1's Legal Team to process all necessary agreements and work orders
ABOUT YOU
You're a driven sales professional who consistently drives to overachieve your targets. You're an expert at discovery & have proven success with both net new business acquisition, expansion efforts and renewals.
REQUIREMENTS
- You have 8+ years of experience in selling SaaS technology
- You have 3+ years of experience managing the entire relationship of global accounts
- You have experience with Value based selling
- You've worked in a fast paced, start up environment
Not meeting all the requirements but still feel like you'd be a great fit? Tell us how you can contribute to our team in a cover letter!
COMPENSATION
This role pays a base salary of $170,000 to $185,000 per year based on experience, plus variable commission based on performance in addition to stock options.
H1 OFFERS
- Full suite of health insurance options, in addition to generous paid time off
- Pre-planned company-wide wellness holidays
- Retirement options
- Health & charitable donation stipends
- Impactful Business Resource Groups
- Flexible work hours & the opportunity to work from anywhere
- The opportunity to work with leading biotech and life sciences companies in an innovative industry with a mission to improve healthcare around the globe
H1 is proud to be an equal opportunity employer that celebrates diversity and is committed to creating an inclusive workplace with equal opportunity for all applicants and teammates. Our goal is to recruit the most talented people from a diverse candidate pool regardless of race, color, ancestry, national origin, religion, disability, sex (including pregnancy), age, gender, gender identity, sexual orientation, marital status, veteran status, or any other characteristic protected by law.
H1 is committed to working with and providing access and reasonable accommodation to applicants with mental and/or physical disabilities. If you require an accommodation, please reach out to your recruiter once you've begun the interview process. All requests for accommodations are treated discreetly and confidentially, as practical and permitted by law.