Sr. Director, Consultant Relations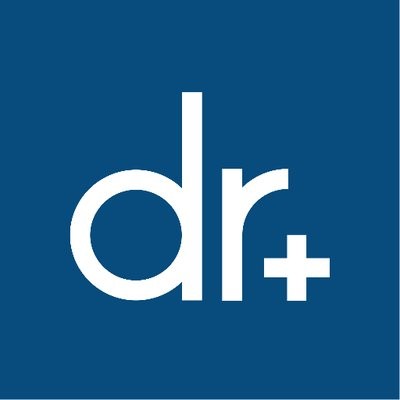 Doctor On Demand
Remote
Posted on Friday, May 26, 2023
The Senior Director, Consultant Relations will serve as the leader of a team responsible for building Included Health's relationships with employee benefits consulting firms and ultimately driving preference for our products and services. By developing and executing on a coordinated team strategy, the Senior Director will:
1. Strategize and build Included Health's' relationships with key contacts in the consulting community, to drive strong preference and build understanding about our solutions and capabilities, and
2. Collaborate with key groups at Included Health (analytics, product, marketing, sales, account management) to ensure our priorities are informed by needs and priorities expressed by market influencers.
External responsibilities of the Consultant Relations team include:
Serve as point person for key large-market consultants at national firms like Aon, Mercer, and WTW
Document, map, and cultivate key contacts and offices within each firm
Articulate Included Health differentiators and value prop in general, and when appropriate, on employer-specific opportunities
Partner closely with Sales and Client Success to ensure consistency of message across various touch-points
Maximize the value of Included Health participation in various firm-specific vendor management initiatives
Facilitate periodic top-to-top meetings to discuss trends, successes, and opportunities to grow together
Facilitate annual cycle of meetings for GTM team to further relationships and build understanding of Included Health' solutions and capabilities
Coordinate Included Health participation in events sponsored by the consulting firms which further our mutual business opportunities
Negotiate agreements with consulting firms that drive preference and revenue growth
Internal responsibilities of the Consultant Relations team include:
The leader of the team will set the annual and multi-year strategy, create appropriate priorities, and manage the individuals on the team to support the strategy
Collaborate with analytics, product and marketing teams to create and update educational material for the consulting community
Work closely with Sales and Client Success teams to share information from the consulting community and support the establishment of relationships in each region
Inform future roadmap and product packaging based on input from the consulting community
Collaborate with Go To Market Operations to ensure Salesforce reporting reflects the value and nature of consultant relationships for reporting
In your first 30 days:
Onboard remotely
Build relationships with the Consultant Relations team and other key GTM partners
Build relationships with colleagues in Sales and Customer Success
Become familiar with the range and scope of our partnership agreements
Spend time with the data science and analytics teams to become familiar with our reporting and quality methodology
Review existing strategy and begin to formulate ideas for its evolution
In your first 60 days:
Review firm-specific relationship maps and prioritize outreach to build/expand relationships
Refresh strategy and pivot short- and long-term tactics to align
Develop calendar outlining the cadence of events
In your first 90 days:
Develop marketing and education materials for consultant meetings
Coordinate meetings with the consulting firms to be attended by leadership, sales and accounts
Qualifications:
15+ years' experience in healthcare industry preferably in customer-facing roles
Solid national relationships with thought leaders, influencers, and specialty practice teams at the key consulting firms
Deep understanding of market expectations in the product categories we compete
Experience managing relationships in multi-year contract cycles
Experience leading meetings and developing content for broad circulation
Experience with complex negotiations for long-term relationship management
Excellent written and verbal communications skills
Track record of success forging productive relationships within the healthcare consulting community
Bachelor's degree required, advanced degree preferred
About Included Health
Included Health is a new kind of healthcare company, delivering integrated virtual care and navigation. We're on a mission to raise the standard of healthcare for everyone. We break down barriers to provide high-quality care for every person in every community — no matter where they are in their health journey or what type of care they need, from acute to chronic, behavioral to physical. We offer our members care guidance, advocacy, and access to personalized virtual and in-person care for everyday and urgent care, primary care, behavioral health, and specialty care. It's all included. Learn more at
includedhealth.com
.
Included Health is an Equal Opportunity Employer and considers applicants for employment without regard to race, color, religion, sex, orientation, national origin, age, disability, genetics or any other basis forbidden under federal, state, or local law. Included Health considers all qualified applicants in accordance with the San Francisco Fair Chance Ordinance.