Client Strategy Manager - Paid Search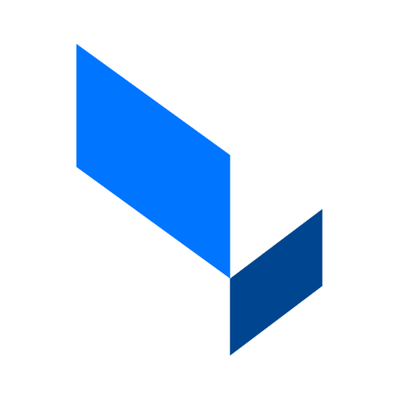 CommerceHub
Marketing & Communications, Operations
Remote · United States
Posted on Saturday, May 6, 2023
Our mission is to connect and optimize the world's commerce. That means the whole world. So we're determined to nurture our culture of meritocracy where everyone can thrive, no matter what we look like, where we're from, how we grew up, whom we love, the nature of our faith, or how our bodies or minds work. We're committed to achieving equity in treatment and opportunity for everyone, where people are judged on the merits and quality of their work.
It all starts with people. Inside every company, behind every brand­ - while business success is often measured in profit, it has always been powered by people. We firmly believe people are the heart of any organization - including our own. That's why a career here provides much more than simple pay and perks. We're dedicated to empowering people, solving tough problems, and helping careers flourish inside and out.
Position Summary:
As a digital marketing client strategy manager, you'll be part of a global team of industry experts with a relentless passion for helping one another grow and succeed, all the while working with some of the biggest names in e-commerce. Join our customers and partners on their journey to success and grow your own career alongside them.
The digital marketing client strategy manager will be responsible for developing insights and points of view on performance trends, channel dynamics, and industry updates. In this role, the digital marketing client strategy manager will collaborate with the strategy director, account management and analysts to understand the client's goals and develop a plan to achieve the stated goal.
The digital marketing client strategy manager will contribute to the creation, development, and execution of the strategic project plans for some of our top clients.The person in this role will combine in-depth knowledge of client business objectives, online strategies, and their competitive landscape with a rich background in the digital marketing industry to deliver effective digital marketing strategies.
Responsibilities:
Collaborate with Account team to understand the client's goals. Develop and execute strategic game plans to meet these goals while providing best-in-class guidance and service.
Develop strong, trusting relationships with clients and members of the Account team. Provides leadership and support during strategy, ideation, and execution.
Deliver campaign performance reporting and analysis to clients
Contribute on client calls to discuss industry updates and trends, update client on project status, and review program performance relative to client goals
Requirements:
2-3 years of experience with paid search, paid shopping, social, or other PPC campaigns strongly preferred
Comfortable working in a fast-paced, collaborative environment under high-pressure situations with demonstrated success in managing client dispute and risk situations
Able to leverage data to make important decisions that will drive client's digital marketing strategy
Superior written and verbal communication skills and outstanding presentation abilities
Strong interest in technology and digital marketing
Strong relationship management, organizational, and project management skills
Highly curious, persistent and genuinely interested in learning new things, achieving optimal results for our customers
Accountability, able to own responsibilities and produce desired outcomes. Can work autonomously but still remain in sync with the larger account team and customer goals.
Strong desire for continuous learning environment with industry experts
What it's like to work at ChannelAdvisor, a CommerceHub Company
We take a whole-person approach to engage and support our global team. We believe the diversity of our global team is an advantage. If you're curious, innovative, determined, and customer-focused, then you'll love the challenge and rewards of collaborating as a team to help our customers win. We offer competitive compensation programs that recognize your hard work and results. Because when our customers win, we win. And when we win, you win.
We work to create an environment where everyone who is committed, works hard, and delivers results can thrive and grow. You can connect with one of our employee resource groups and support our diversity, equity and inclusion task force, network with like-minded team members, and showcase your leadership skills.
Benefits
Medical, dental and vision benefits: Affordable health care plans and company HSA contributions, starting on Day 1
Competitive time off package with 20 Days of PTO, 9 Holidays, 7 Sick days, 2 Floating holidays, 2 Wellness days and 1 Give Back Day
Remote work stipend for internet, cell phone, office furniture and supplies
Access to tools to support your wellbeing such as the Calm App, MoveSpring and an Employee Assistance Program
Tuition assistance to help you build the skills and connections you need to move forward in your career
Charitable contribution match per team member
ChannelAdvisor, a CommerceHub Company, is an Equal Employment Opportunity Employer. We celebrate diversity and are committed to providing an environment of mutual respect where equal employment opportunities are available to all applicants and teammates without regard to race, religion, color, sex, gender identity, sexual orientation, age, non-disqualifying physical or mental disability, national origin, veteran status or any other basis covered by appropriate law. All employment is decided on the basis of qualifications, merit, and business need.