Security Compliance Analyst II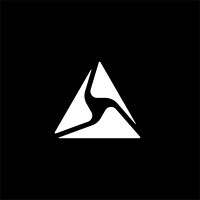 Axon
IT, Legal
United Kingdom · Remote
Posted on Tuesday, May 2, 2023
Join Axon and be a Force for Good.
At Axon, we're on a mission to Protect Life. We're explorers, pursuing society's most critical safety and justice issues with our ecosystem of devices and cloud software. Like our products, we work better together. We connect with candor and care, seeking out diverse perspectives from our customers, communities and each other.

Life at Axon is fast-paced, challenging and meaningful. Here, you'll take ownership and drive real change. Constantly grow as you work hard for a mission that matters at a company where you matter.
Your Impact
The mission of Axon's Trust and Security group is to make our cloud services and connected devices the most trusted platform for the public safety market. We do so by making and upholding commitments to security, privacy and compliance.

We need a high-energy, motivated analyst to engage with customers on modern cloud and IoT data protection issues and lead assurance activities including execution of our region specific cloud service authorizations and data protection activities. Be on the cutting edge of cloud computing security and data protection in a very challenging and innovative environment.
What You'll Do
Location: UK-Remote/London
Reports to: Senior Director, Trust & Security

Help us bring cloud computing to law enforcement by joining the information security team at Axon. Be on the cutting edge of cloud computing security in a very challenging and innovative environment.We need a high-energy security innovator to help execute our security assurance and compliance activities. There are plenty of challenges to conquer that require a wide-range of security knowledge and experience.
Pro active research, reporting and monitoring into the information security, data protection, governance and regulatory regimes across EMEA.
Creation and maintenance of internal and customer facing documentation, policies, and white papers.
Provide expert advice, guidance and thought leadership to internal and external stakeholders.
Define, monitor and report on progress for security metrics.
Aid the development and maintenance of IT risk, information security and data protection strategy, policies and action plans.
Assist others in understanding and implementing security policy objectives in ways that are cost effective and align with business objectives. Provide security input for business procedures, and new projects.
Execute and mature a security assurance and compliance program to ensure program effectiveness and compliance with the information security program, data protection standards and other external requirements.
Participate in periodic compliance activities, including ISO27001, Cyber Essentials Plus, ITHC and manage any resulting remediation actions.
Stay current on security industry trends, attack techniques, mitigation techniques, and security technologies by attending conferences, networking with peers, and other educational opportunities.
Deputise for Information Security and Data Protection leaders as needed.
What You Bring
Basic Requirements:
Minimum 4 years experience in an information security or compliance related role, such as security analyst, auditor, or compliance analyst
Strong organizational, leadership, communication and project management skills
Effective communication and presentation skills
Strong understanding of IT General Controls (ITGC)
Familiar with generally accepted information security practices, such as ISO 27001, Cloud Security Alliance CCM, NIST 800-53
Willing and capable of obtaining police vetting (incl. NPPV3 or equivalents) and other personnel security requirements
Preferred Requirements:
Information security related certifications
Experience with regional data protection regulation and security schemes including GDPR, UK GDPR, CyberEssentials, IT Health Checks, ISO 27001.
Experience in an ISO 27001 compliant information security programe
Understanding of cloud computing technologies
Experience with international data security and privacy standards
Benefits that Benefit You
Competitive Base Salary
Annual Bonus and Restricted Stock Unit Eligibility
Comprehensive Pension Plan with Matching Contribution
30 days paid holiday in addition to UK public holidays
Enhanced Maternity and Paternity Leave for all employees
Private Health Insurance
Cash Plan including Dental, Optician and Therapeutic Treatment Plans
GymPass Subscription
Life assurance (x4 Annual Salary)
Group income Protection
Employee Assistance & Development Programs
Benefits listed herein may vary depending on the nature of your employment and the location where you work.
Don't meet every single requirement? That's ok. At Axon, we Aim Far. We think big with a long-term view because we want to reinvent the world to be a safer, better place. We are also committed to building diverse teams that reflect the communities we serve.
Studies have shown that women and people of color are less likely to apply to jobs unless they check every box in the job description. If you're excited about this role and our mission to Protect Life but your experience doesn't align perfectly with every qualification listed here, we encourage you to apply anyways. You may be just the right candidate for this or other roles.
Important Notes
The above job description is not intended as, nor should it be construed as, exhaustive of all duties, responsibilities, skills, efforts, or working conditions associated with this job. The job description may change or be supplemented at any time in accordance with business needs and conditions.
Some roles may also require legal eligibility to work in a firearms environment.
Axon's mission is to Protect Life and is committed to the well-being and safety of its employees as well as Axon's impact on the environment. All Axon employees must be aware of and committed to the appropriate environmental, health, and safety regulations, policies, and procedures. Axon employees are empowered to report safety concerns as they arise and activities potentially impacting the environment.